Lumileds Opens New Innovation Center in Shanghai, Reinforcing Commitment to Asia
Admin: Add Time: 2017-11-24
Shanghai, China – Lumileds held a grand opening event to celebrate officially opening the doors of its new office and innovation center in Shanghai. Lumileds is making an important investment in pursuing further growth in one of the biggest global markets in automotive, illumination and mobile.
The new office brings together Lumileds three business units – Automotive, Specialty and Illumination – in one building for continued collaboration and innovation. Companies developing lighting applications require a partner who can collaborate with them to push the boundaries of light.
"Establishing a strong base in China demonstrates our commitment to the market. Lumileds wants to continue to make positive contributions to the region, and this new facility is testament to that goal," said Mark Adams, CEO of Lumileds.
The grand opening was attended by a number of Lumileds senior leaders, as well as local Chinese dignitaries, including Zhou Haiying, Deputy Head of Jin An District and Zhou Qun, Chairman of Shanghai Shibei High-Tech Co., Ltd. After the grand opening ceremony, guests were able to tour the new office and innovation center, as well as talk to Lumileds Leaders about its commitment for further growth in Shanghai.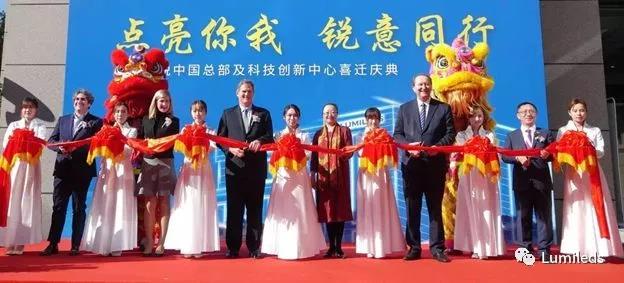 Lumileds Leadership Team and dignitaries join together for the official ribbon cutting of its new office in Shanghai. Pictured (left to right): Pascal Popis (SVP, Automotive Sales & Marketing, Lumileds); Megan Giannini (SVP, Human Resources, Lumileds); Mark Adams (CEO, Lumileds), Zhou Qun (Chairman of Shibei High-Tech Co., Ltd); Mircea Buzgar (SVP, GM Automotive BU, Lumileds); James Shan (Managing Director, Lumileds China)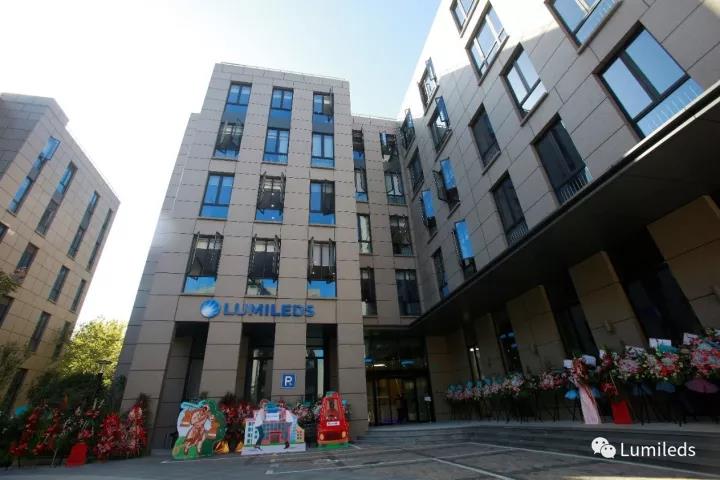 The main entrance of Lumileds new office in Shanghai (Building 1-A, No.19 & 20, Lane 299, Wenshui Road, JingAn District, Shanghai, P.R. China, 200072)
Inside of Lumileds new Shanghai office. Lumileds LEDs are fully adopted inside Lumileds Shanghai office with various applications.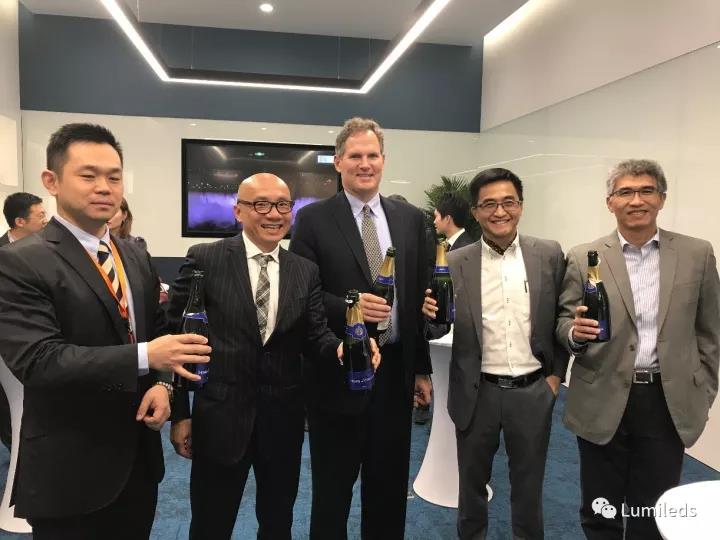 Lumileds customers and distributors join and celebrate the new office opening. Pictured (left to right): Victor Chen (CEO, HPWinner); Alvin Tse (VP of Asia, Lumileds); Mark Adams (CEO, Lumileds); Andy Kwan (Managing Director, Kong Kai) and Alex Wang (President, General Luminaire)